senior health and wellbeing
We offer Outstanding Care To Ensure Wellness For Seniors
Cascade Valley always prioritizes family values, love, and care. For years, we have focused on wellness for seniors. Our aim is to provide standardized, compassionate, and consistent care to you or your loved ones. We understand that with age, people need constant support and care, and so to ensure your needs are always met, our staff prioritizes your health and comfort over everything else. That's not all, though. We aren't just here to provide help regarding daily tasks that become daunting with age. We are here as your caretakers as well as your friends and companions.
Senior Health And Wellbeing Services To Instantly Upgrade Your Quality Of Life
Senior health and wellbeing services at Cascade Valley are focused on providing round-the-clock assistance. Our services are tailored to ensure the best possible routine and lifestyle for seniors. With our help, people can continue living their life to the fullest.
We provide personal care services to all our clients. In addition to that, we offer help in other areas of life too. Think of us as personal secretaries. We are here to look into all your needs and whims. Our staff encapsulates varying specialties that help them provide quality care to all our patients. We know how important senior health and wellness are. So, we make it our top priority to provide our people with a comfortable environment along with a wide range of wellbeing-related services.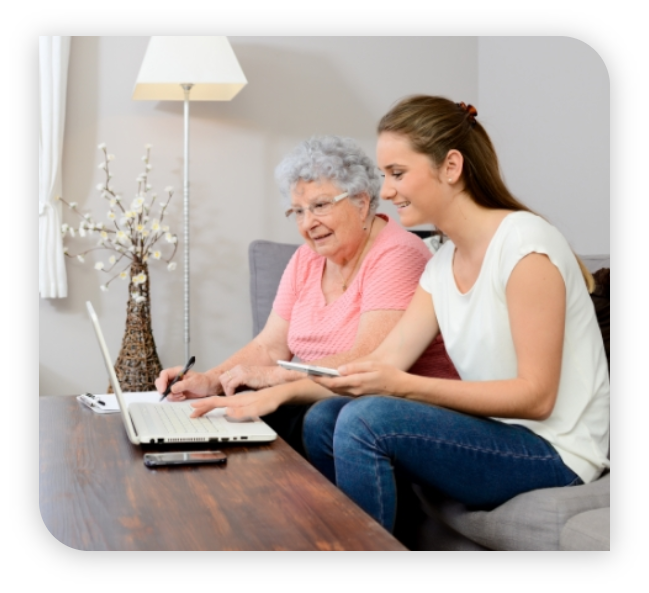 We Are Your Perfect Partners For Health and Wellness In Lincoln
As we age, living life becomes demanding and tough. People require constant support to perform even minute tasks. In such cases, Cascade valley proves to be your best friend as our team is pro at senior health and wellness services and will handle you with utmost care.
Cascade Valley isn't your run-of-the-mill home for seniors. Instead of the old, boring, and generic rules, we use various unique approaches to improve the quality of life of people residing with us. We aren't an average facility with strict rules and schedules where living feels like jail time. We believe that every individual must live their life with their values and beliefs, and so we are here to help you carry on with ease.
We let seniors enjoy their independence by creating personalized plans for them. Our elder-friendly environment ensures that seniors can take part in activities better suited for them so that all the residents bond with each other and live a fulfilled and happy life.
Contact And Ask About More Details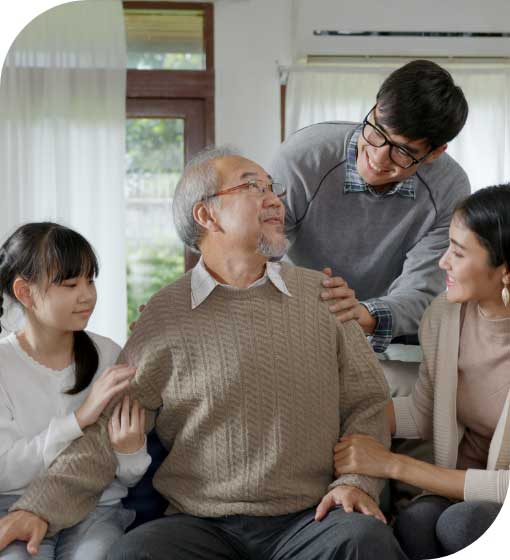 Proficient Senior Health And Wellness Experts Aimed At Offering You The Best Support
We live in a society where we are working constantly. Let it be housework, office work, or other chores, we are always running from one place to another. It gets stressful and hectic. This lifestyle does not allow us to provide 24/7 care to the elderly in our homes.
So, it's important that they live in a place where they are looked after properly. And Cascade Valley is that exact place. We have workers who work day and night to provide care, love, and support to seniors with declining health.
Another benefit of our senior health and wellness facility is that it allows our members to socialize. We all know how seniors love chatting and discussing everything and anything. At Cascade Valley, seniors get the chance to meet people of their age and share their sorrows and happiness with them.
We have specialized staff that can deal with medical conditions such as Alzheimer's and dementia. We are also trained to handle all emergencies promptly. We recommend availing these services to provide a better lifestyle to your loved ones.
we are here to help! call 509-707-3070 for a free home care consultation or complete our home care request form to be contacted by a home care specialist.
"My grandmother was diagnosed with dementia. It was the most heartbreaking decision for us to admit her to an adult care home at first. Now, six months later, we have seen visible differences and improvements in her health, and we are thankful to Cascade Valley for being so gentle and patient with her. We couldn't be anymore happier with our decision."
"My father was admitted to Cascade Valley a few months ago. After visiting him from overseas, I have seen my father socialize and smile after a very long time. The efforts and care that Cascade Valley has shown to its patients are very impressive. Thank you for your kindness towards my father!"
Frequently Asked Questions
1
Do you provide home-cooked meals?
Yes, we provide home-cooked meals to all our residents. We can even customize and adjust according to the dietary requirements of an individual.
2
How often can we meet our loved ones?
As often as you like. We also have indoor and outdoor activities where we actually encourage family participation to help strengthen your bond.
3
How much do your services cost?
Our services are pretty affordable. We can also create customized plans that are in line with your budget.
4
How quickly can I avail your services?
You can contact us or fill out our home care request form to start the process as quickly as possible.