Compassionate Care Made Convenient Through Our Premium

Of

Care Management Services
At Cascade Valley, we firmly believe that care management service providers should be a friend first and a caretaker later. As you grow old, we understand that you need help in your day-to-day activities. We provide a helping hand that can assist you in everything you do, twenty-four hours a day, seven days a week, for as long as you want. Our aim is to make your life easier and provide you with assistance and joy through our care management services which are pocket-friendly too
The Best
Senior Care Management Services
At Your Rescue
Growing old and succumbing to the fragility of life are all part of our existence. But that doesn't mean you can't apply a cheat code and let skilled people help you live your life to the fullest. At Cascade Valley, we provide the assistance you need to ensure life doesn't get any more difficult than it already is.
From getting up to see the sun and eating breakfast to making sure you take all your medications on time, our care providers are here to aid you in all your daily activities. We promise to provide the best and the safest adult care management for you and your loved ones. For years, people have availed our services to help themselves or their loved ones live a healthy life with complete support and care provided by professional care managers.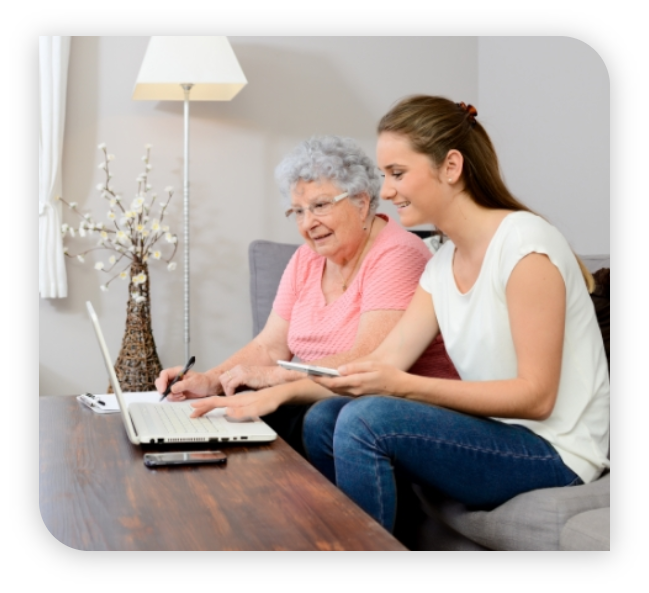 Get Set To Benefit From The Best
Care Managers For The Elderly
As people grow old, they get affected by various medical conditions which are detrimental to health. In such cases, the elderly need someone to look after them. But we know not everyone can pause their lives and cater to all the needs of the elderly living in their homes. Plus, normal people don't have the specific knowledge and training to take care of their parents or grandparents. That's where we come in.
Our staff is perfectly equipped with the knowledge and skills to provide elder home care and management services. We provide quality care to elders and make sure that your loved ones get to live a satisfactory life.
Another benefit of hiring care managers is that we are well-trained to take care of people with severe medical conditions. We always go the extra mile for our clients. We aren't just service providers but friends and companions too. We understand that old age leads to loneliness. Hence, our people are trained to be compassionate.
 In addition to providing help in daily tasks, we offer a shoulder to lean on and a heart that listens and understands. We are sure that under our supervision, you or your loved ones will live a happy and fulfilled life.
Contact And Ask About More Details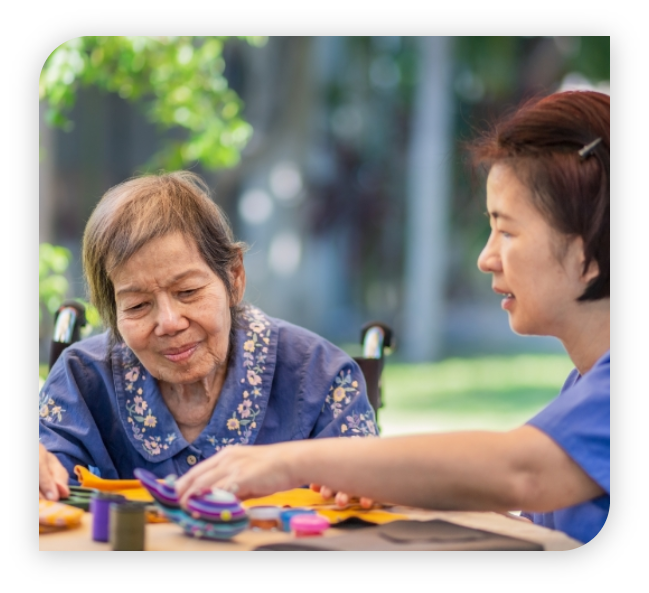 Personalized E
lder Home Care
To Cater To All Your Needs
Our care management umbrella includes a variety of services. We are like a personal concierge for the elderly. We can help the seniors that are under our care with daily tasks. We also aid them in communicating with their family members and loved ones. Moreover, we can help them solve problems that make their lives difficult.
The best thing about Cascade Valley is we offer nothing less than what you want. We assess our clients and create personalized plans for them. This helps us provide better care for an extended period.
Request Free Consultation
Contact us today and request a free consultation so that we can understand the specific needs of your loved ones. You can also fill out our home care request form to be contacted by a home care specialist.
"My grandmother was diagnosed with dementia. It was the most heartbreaking decision for us to admit her to an adult care home at first. Now, six months later, we have seen visible differences and improvements in her health, and we are thankful to Cascade Valley for being so gentle and patient with her. We couldn't be anymore happier with our decision."
"My father was admitted to Cascade Valley a few months ago. After visiting him from overseas, I have seen my father socialize and smile after a very long time. The efforts and care that Cascade Valley has shown to its patients are very impressive. Thank you for your kindness towards my father!"
Frequently Asked Questions
1
What do you mean by professional geriatric care manager?
Professional geriatric care managers are people who are certified in handling older patients. Their skills help them assist the elderly in all their daily tasks and living their lives peacefully.
2
If there's an emergency, how will you handle it?
Our people are trained to promptly handle all emergencies. We provide care after a thorough medical assessment. That way, we know everything about the patient's health and can offer a prompt response in case of an emergency.
3
Can I pay through insurance to avail these services?
Most insurance policies don't cover elderly care. However, you can ask your insurance advisor, and they will let you know about this.
4
What if I can't afford care management?
Our rates are pretty affordable. But if you can't afford complete care, we can create a personalized plan well suited to your specific needs.