We Provide Trustworthy Home Nursing Services To Ease All Your Worries In One Go
To ensure your elderly get the best care possible, you need not look further than Cascade Valley. By choosing our services, you allow your loved one to live life to its fullest without compromise. So, Hire a nurse from us today and give your elderly the flexibility and comfort they need to remain healthy and happy.
Why Opt For A Nurse At Home For The Elderly?
A home care nurse offers plenty of benefits for you and your family. Not only will the elderly or disabled individual carry out their day-to-day tasks easily, but they will also feel more confident about themselves.
With our professional nurse at home services, your loved one, be it an elderly or a disabled individual, will have a higher quality of living. Moreover, our nurses are equipped to deal with emergencies with complete control and composure. So with us, you can stay calm that your loved ones are in good hands.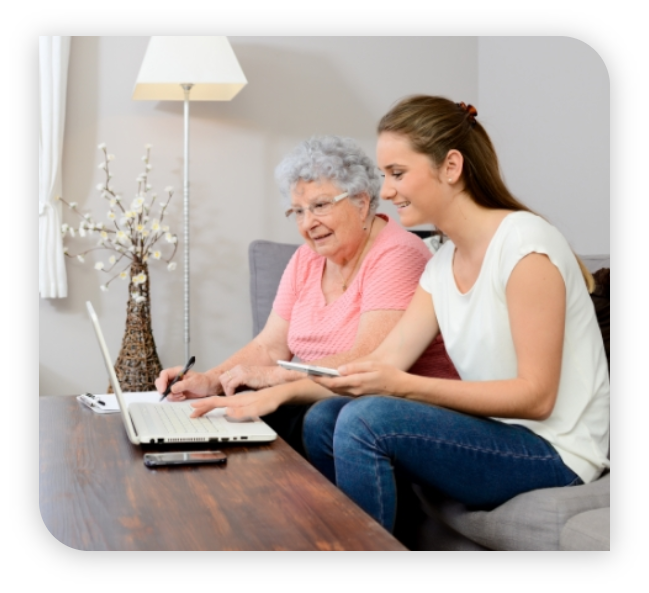 Superior Nursing Care At Home Services That Offer Complete Attention And Support
Our in-home nursing care for elderly offers medical as well as emotional care, meaning you can focus on your domestic and professional responsibilities. Additionally, our skilled staff provides a nutritious and balanced diet to your loved ones so they can lead a healthy life. Studies have shown that the elderly with chronic ailments lack a proper nutritional diet.
By encouraging your loved ones, our trained professionals can maintain your loved one's social interactions. If not for their friends or family, they can count on our nursing staff to offer companionship for activities like watching movies, reading, playing games, walking, etc.
Contact And Ask About More Details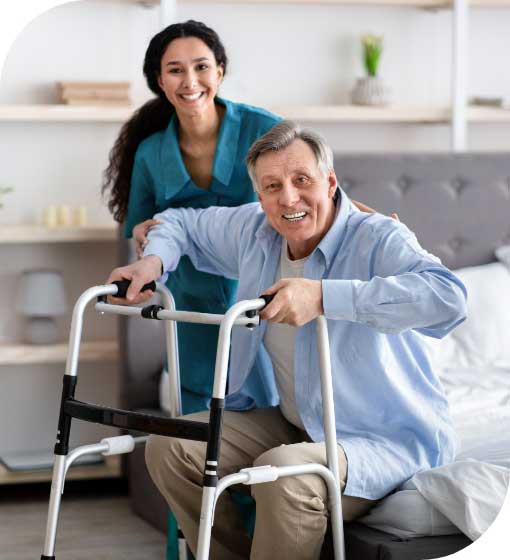 Cascade Valley's Nurse At Home Services Will Prove To Be Your Best Route
If you are looking for the perfect resort for the elderly in your family to get the best care, you need not look further than Cascade Valley. By choosing Cascade Valley, you are giving your loved ones the unique opportunity to live their lives in comfort while getting the care they deserve.
We give our patients top priority, which means they will get the best treatment without feeling left out of life's offerings. With our in home nursing care for elderly facility, your loved ones are under complete supervision throughout the day, setting you free from the worries of giving them the right care. We have trained staff who are pros at their jobs and know how to make people more confident and happy.
Hire a nurse from us and see the difference yourself. We assure you that with us, your elderly will get a chance to lead a fulfilled and happy life. And all this will offer you peace and comfort too.
we are here to help! call 509-707-3070 for a free home care consultation or complete our home care request form to be contacted by a home care specialist.
"My grandmother was diagnosed with dementia. It was the most heartbreaking decision for us to admit her to an adult care home at first. Now, six months later, we have seen visible differences and improvements in her health, and we are thankful to Cascade Valley for being so gentle and patient with her. We couldn't be anymore happier with our decision."
"My father was admitted to Cascade Valley a few months ago. After visiting him from overseas, I have seen my father socialize and smile after a very long time. The efforts and care that Cascade Valley has shown to its patients are very impressive. Thank you for your kindness towards my father!"
Frequently Asked Questions
An adult nurse provides nursing care to the elderly suffering from various illnesses and conditions, maintaining their treatments and ensuring their wellbeing.
2
What kind of care does the elderly require?
The elderly, especially those with disabilities, require constant assistance to carry out their day-to-day activities. This includes activities like shopping, laundry, bathing, etc. However, depending on their condition, they also need special care, support, and companionship. 
3
Are there different types of elderly care? Which one does Cascade Valley provide?
Yes, there are two types of care for the elderly, which are:
Skilled Care – Medical Care 

Custodial Care – Non-Medical Care
Cascade Valley provides skilled care and has been doing so for some time. Rest assured, it will be the best decision you can possibly make for the elderly to live their life like they never could before.
4
What are the roles and responsibilities of a nurse that Cascade Valley provides for the elderly?
The responsibilities of the nurse include assessing the patient's cognitive and mental status, understanding the patient's chronic and acute health issues, organizing and administering medications, helping in day-to-day activities, and the list is endless. Get a nurse from us and be ready to instantly observe improvement in the patient.