Efficient Physical Therapy For Seniors To Give Your Loved Ones The Perfect Care
Cascade Valley has everything you will need to give you or your loved ones complete attention to live a comfortable and carefree life. In home physical therapy can be a blessing in disguise for the elderly recovering from a serious illness or injury, or chronic pain. Our physical therapy services can treat pain and restore physical functions like balance, strength, coordination, and flexibility.
How Does Our
Adult Physical Therapy
Help?
Physical therapy is about dealing with disabilities and impairments due to injury or disease. Our physical therapists evaluate seniors to determine their capabilities and establish a plan to deal with their problems to reach optimum functional mobility and comfort. Geriatric patients mostly need physical therapy because they are dealing with a medical ailment that requires extensive treatment.
Fortunately, Cascade Valley has the best therapists equipped with all the tools you would expect at a renowned clinic. The good news is that with us, you can get the treatment and attention you need in one place!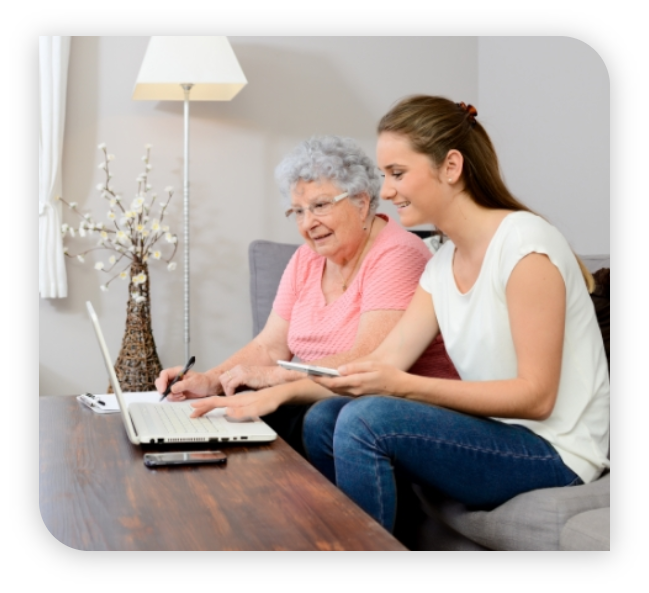 Our
Senior Physical Therapy
Is Your Perfect Resort
Believe it or not, our physical therapy for seniors has countless benefits that would do wonders for elevating your quality of life. As the elderly age, their stamina, endurance, and strength are not the same, affecting their everyday lives. But, all is not lost, as we can help the said elderly improve their coordination and strength.
People lose muscle mass as they age. Fortunately, there is a way to slow down this process. Elderly patients who do not exercise often will see a rapid decrease in muscle mass and strength. Our physical therapists can help the elderly by creating a strength training program that will allow them to remain strong and live their lives with complete confidence. 
Older patients hesitate to participate in strength training, largely because they fear it will cause further problems, but this is not always the case. Strength training can have negative side effects, but not if a qualified and highly trained physical therapist guides the patients.
Contact And Ask About More Details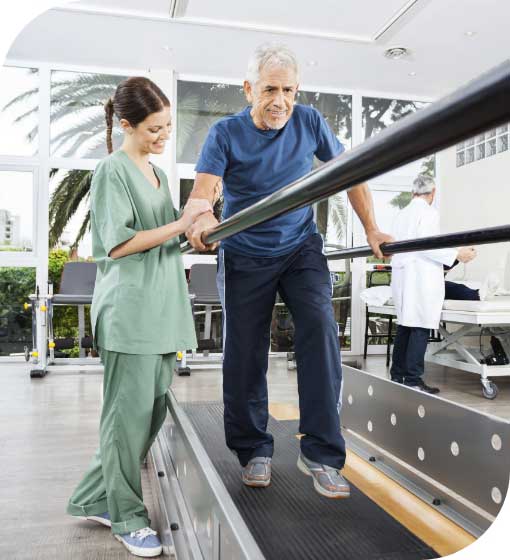 The Best I
n-Home Physical Therapy For Seniors
That Provides Unlimited Support
There are different types of physical therapy for seniors, and we offer all of them to our patients that have varying needs and requirements.
Cascade Valley offers the most effective types of physical therapy and will go above and beyond the call of duty to ensure its clients feel their absolute best. Most importantly, Cascade Valley emphasizes fun physical activities for seniors, so they are motivated to continue taking therapy rather than consider it a nuisance that offers no real-world benefits to their lives.
we are here to help! call 509-707-3070 for a free home care consultation or complete our home care request form to be contacted by a home care specialist.
"My grandmother was diagnosed with dementia. It was the most heartbreaking decision for us to admit her to an adult care home at first. Now, six months later, we have seen visible differences and improvements in her health, and we are thankful to Cascade Valley for being so gentle and patient with her. We couldn't be anymore happier with our decision."
"My father was admitted to Cascade Valley a few months ago. After visiting him from overseas, I have seen my father socialize and smile after a very long time. The efforts and care that Cascade Valley has shown to its patients are very impressive. Thank you for your kindness towards my father!"
Frequently Asked Questions
1
How is physical therapy helpful for geriatric patients?
Physical therapy gives struggling seniors the independence they crave to carry out their daily tasks without having to depend on their friends and family for assistance. Physical therapy eliminates pain and enhances overall strength while reducing the risk of injuries.
2
Can physical therapy heal old injuries?
Old injuries can be treated or even healed with proper exercise and treatment. Research suggests that physical therapy for old injuries dramatically reduces the severity of the symptoms, i.e., chronic pain.
3
When is it late for physical therapy?
Regardless of your age or the extensive issues you face, it can never be too late to get into a physical therapy program. With physical therapy, you can bid farewell to frequent headaches, knee soreness, etc. If there is even a chance to improve your standard of living, why not take the opportunity?
4
What if I miss out on the sessions of physical therapy?
Failing to get physical therapy or missing out on sessions will considerably increase the time you will have to spend in recovery. So get along with us, and we will treat your health as a priority.